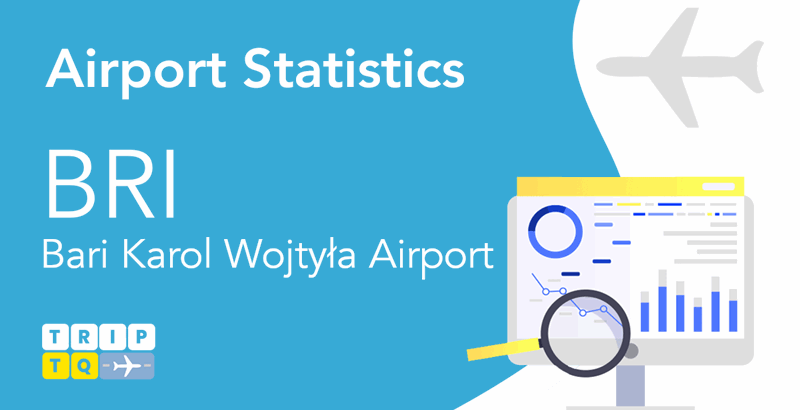 Bari Airport Records 318% Rise in July Passenger Numbers
Bari Airport, one of Italy's prominent transportation hubs, experienced unprecedented passenger numbers during July 2023. According to available records, it witnessed a remarkable 317.57% increase in passenger traffic compared to the same period in previous years. In July 2020, amid the throes of the global pandemic, the airport saw just 174,083 passengers.
One key factor is the gradual recovery of the tourism industry. As lockdown restrictions eased and vaccination rates increased, more people felt comfortable and confident to travel, resulting in a significant uptick in passenger demand. Implementing effective health and safety measures within the airport premises also instilled trust among travelers, further stimulating their desire to explore new destinations.
Another crucial reason is the resumption of international flights. Reopening borders and establishing travel corridors allowed travelers from various countries to visit Bari and experience its beauty firsthand. This boosted tourism in the region and catalyzed economic recovery, with visitors contributing significantly to the local economy.
Enhanced connectivity played a vital role in the passenger surge at Bari Airport. Airlines resumed operations, reintroduced routes, and expanded flight frequencies to meet the growing demand. The availability of diverse connections improved accessibility, making Bari an attractive destination for domestic and international travelers. This increased connectivity has transformed the airport into a pivotal leisure and business travel gateway, further fueling passenger numbers.
Lastly, Bari Airport's commitment to enhancing the overall passenger experience significantly contributed to the surge in passenger numbers. The airport management invested in infrastructure upgrades expanded retail and dining options, and introduced innovative technology solutions to streamline processes. By providing passengers with a pleasant and efficient journey, the airport has emerged as a preferred choice for travelers, resulting in increased traffic and positive word-of-mouth recommendations.
Bari Airport has witnessed an extraordinary surge in passenger numbers, marking a remarkable recovery from the challenges posed by the global pandemic. As the airport management continues to prioritize the well-being and satisfaction of its passengers, it is poised to maintain its upward trajectory and solidify its position as a prominent transportation hub in Italy.
UNBEATABLE VALUE CAR RENTAL

FREE
Amendments,
FREE
Cancellations,
NO
card fees!

airport_shuttle Need Airport Transfers?
Useful Information about Bari Karol Wojtyła Airport