Taxi Transfers To and From Bari Karol Wojtyła Airport
Find Unbeatable Value Taxi Transfers


Bari International Airport Taxis - Fares, Distances and Where to Find Them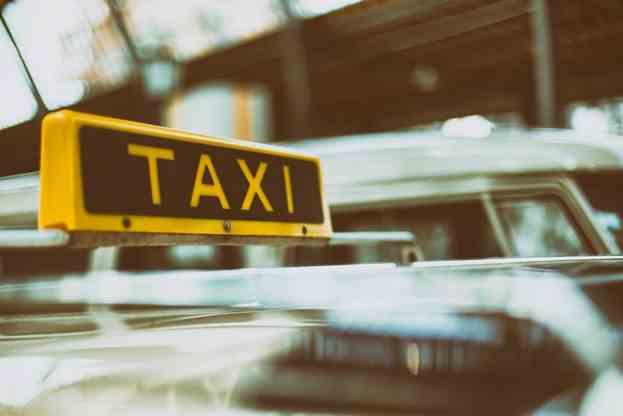 Bari International Airport in Bari, Italy, offers taxi services to passengers. These services are available at the airport's taxi stand, and passengers can choose from various taxi companies.
The taxi services at the airport offer a convenient way to get to your destination, and they are a reliable and affordable option for transportation.
Only accredited taxi service providers can operate at the airport to ensure passengers' safety. These service providers have been carefully vetted and have met all safety and security requirements.
For most passengers going to the city center, the fixed fee will be €25.00 and travel of around 30 minutes in normal traffic conditions. When in doubt, approach the airport information desk for assistance.
It is compulsory for all regulated taxis operating at Bari International Airport in Bari, Italy, to have a taxi meter and to use it during every journey.
This regulation is in place to ensure that taxi fares are fair and consistent and that passengers are not overcharged. Taxi meters also provide a record of the journey, which can be useful in a dispute.
Fixed Fares
The fixed fare system implemented at Bari International Airport creates a more predictable and consistent experience for travelers, who can budget accordingly and know exactly how much their taxi ride will cost.
It also helps to manage traffic flow at the airport, as taxis can line up and load passengers more efficiently without having to negotiate fares.
Under the fixed rate formula, passengers pay €18.00 to or from Santo Spirito, Enziteto, and Catino and €35.00 to or from Torre a mare. Please check the tariff before you take your vehicle to the airport.
Taxis are on the ground transportation center in front of the airport. A generous tip for your driver for good service is customary in Italy.
Taxis at Bari International Airport
The airport is served by some taxi companies, which offer service to and from the airport. Under the fixed fare scheme, arriving passengers pay between €15.00 to €40.00 on most destinations in Bari city.
Note that the tariff quoted here may have been adjusted and are subject to change without notice. Please verify with the airport information desk for the latest quotation.
Shuttle Services at Bari International Airport
Bari International Airport offers various shuttle services to help travelers get to and from their hotels.
These shuttle services are available all day and night and are a comfortable way to get around the city. Travelers can find the shuttle that best suits their needs and budget. Please communicate directly with your hotel to learn more about this service.
Rideshares at Bari International Airport
When in Italy, several rideshare companies can provide you with convenient and affordable transport to and from the airport.
These services allow passengers to request a ride using their smartphone or another mobile device. Once the lift is asked for, a nearby driver will be dispatched to pick you up at the airport.
Taxi fares to & from Bari Karol Wojtyła Airport (BRI)
Taxi Transfer Customer Reviews
Available Transfer Options